The loss of personal independence and mobility is a heartbreaker for all involved. Until recently, being able to reverse aging and renew a person's ability to walk, move limbs, and grasp objects seems like the impossible.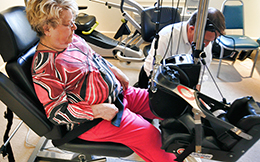 The administrators of The Plantation Pointe Retirement Community are proud to announce its latest discovery which keeps "The Good Life" longer within reach of its residents.
The Quadriciser is a motorized passive/active thereapy apperatus which provides residents and walk-ins with neurogical stimulation.


The Plantation Pointe Retirement Community is for seniors who enjoy life and want to live it well.
Locally owned and operated Plantation Pointe is a modern campus of senior services where everyday life is enriched and celebrated.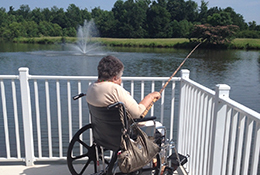 Residents enjoy tasty southern cooking, friendly faces, meaningful activities, and personal care which are professionally administered in a compassionate environment that is squeaky clean, bright, and modern. 
Come experience the "Good Life" at Plantation Pointe Retirement Community. Where living and growing old is celebrated everyday.

Schedule a visit so we can introduce you to the "Good Life" at Plantation Pointe Retirement Community—The Golden Triangle's Best Value for Senior Care since 1997
WINDSOR PLACE Skilled-Nursing Center
WINDSOR REHAB
THE PHILWOOD SUITES Alzheimer's Care

Misty Holder (662) 241-5518
Ken Phillips - Administrator

THE ARRINGTON Assisted Living
THE BEDFORD SUITES Memory Loss Care
Jan McAfferty (662) 241-0001
Ken Phillips - Administrator